Tarpaulin
Exhibited at Patel Projects in Toronto, the series uses the physical similarities between a the material of tarpaulin and a painting, as a way of critiquing the role of landscape painting in Canadian art. The work uses the commonplace object of a camouflage piece of tarp, with its woven structure and abstracted depiction of nature, and insists on its value as being similar to that of a landscape painting by a member of TheGroup of 7. Throughout the exhibition the sculptures and collages involved will change and evolve, exploring different facets of the project. Although the works are never fully resolved, this unrest illustrates how our changing approaches to creating depictions of the Canadian landscape and proposes a reassessment of our visual vocabulary when moving forward.
Assemblage 02
Mixed Media
21" x 22" x 95"
2019
Installation view of the exhibition
Assemblage 01
C-Print, Tape
32" x 44"
2019
Assemblage 04
Mixed Media
14" x 14" x 21"
2019
Erased Painting (tarp study 01)
Oil on Linen
20" x 24"
2018
Erased Painting (tarp study 02)
Gel Medium Transfer on Linen
20" x 24"
2018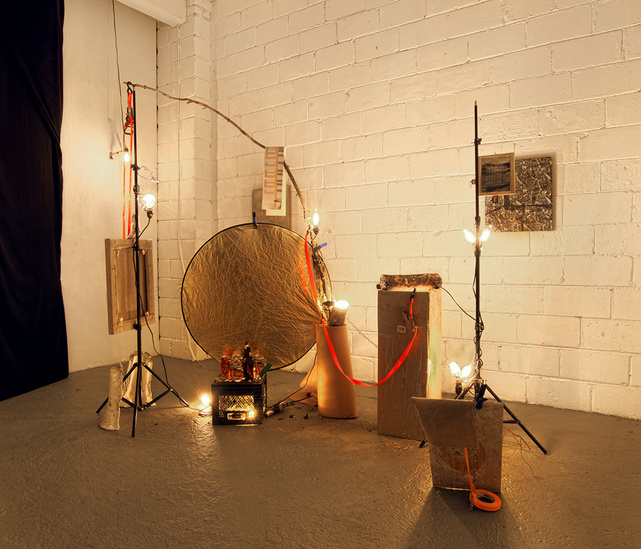 Assemblage 05
Mixed Media
Dimensions Variable
2019